October 2021
My friends may wonder why I choose to retire now.  Although well past 65, there is no employer asking me to leave;  I have clients and can still work, and I have a good life in New York,  with good friends—including my best friends–an apartment that has been home since 1989 and an upstate house.  Why would I give this all up?   
It is not that I want to let go, rather that I have imagined something else. This imagining has developed over time, while what I have here is no longer working.  So, I have decided to leave to pursue other interests.  
For many years, I was a real estate appraiser and more recently a broker.  I was drawn to housing by beauty and saw a lot of it. Sometimes it was not so beautiful close-up, but I enjoyed it, became good at it, was paid for it, and perhaps continued with it for too long.  I did  a lot of writing, of lengthy, detailed appraisal reports, and many articles, mostly about the Manhattan housing market.  Now I want to see and write about other things.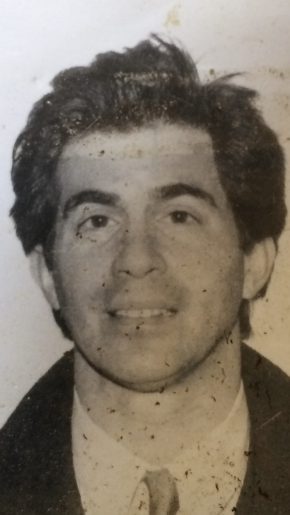 There are regrets. Regrets about some of my relationships; regret that I never focused too much on earning money so that retirement may be tight.  Regret that I may eventually give up my apartment, where I feel most at home, and perhaps eventually a house that I love very much.
Earlier in my life, I read and thought about broader issues–many of us did. I lived abroad, first with my parents and then on my own, studied languages, read history and politics,  roamed a bit, met different types of people and learned different ways of thinking.  But then I narrowed myself, to be secure, and now I want to take the time available to me to broaden again and dig deeper.  I'm 68, so I'm hoping for ten years of adventure before settling down to something quiet.  
It is now time to tell the people I love that I will stay close, even when not around. 
Vienna calls me;  my mother was a refugee from Vienna, although we were protected from this past.  I now have an Austrian passport, and there is something for me to see and resolve.  I'm not sure what.  
Once we nearly two hundred thousand; now there are hardly any Jews left in Austria, so in my older age I am perhaps more of a Jew than I have ever been, an American Jew invited back. I am intrigued, and the direction of politics in my own country makes me less inclined to feel judgmental.
This is a tall hill to climb. I speak French, not German. My family moved beyond the past; we assimilated; German was not spoken; we were only mildly observant. Now I'm studying Hebrew and German and so reclaiming some things that were purposefully forgotten. I cannot be my ancestors, a wig maker or a restaurant owner in Vienna, a religious judge, a farmer, an orthodox rabbi in Galicia, a multi-lingual customs official in Odessa, but I can show up as I am now, see what Vienna has to teach me, and show others what America did for us and whom we have become.
Vienna may never feel like home, but that is not the point.  There is something there, for a year, or two, or more, before I move elsewhere or come home.
Larry Sicular