I am a new Austrian. That is I was recently given Austrian citizenship and a passport under Section 58c of the Austrian nationality act (2019), which offers dual nationality to descendants of victims of Nazi persecution.
For most of my 68-year life, this was unimaginable. My mother was born in Vienna, and fled in 1939, but turned away from the place that turned away from her. She did not think of herself as Austrian. The United States was her country and California her home. Otherwise only Israel really mattered. She rarely spoke German and never with us.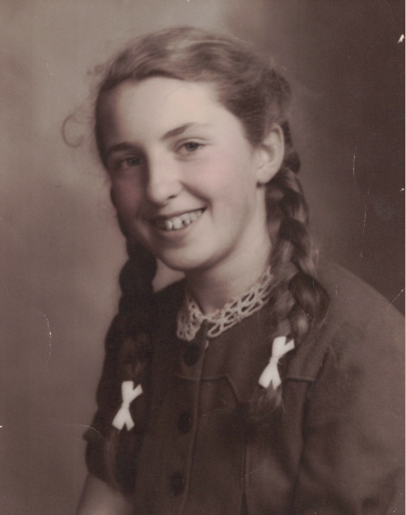 We lived in Asia as children, in India and Singapore, traveling in Malaysia, Indonesia, Thailand, and Japan. . . and then came back through Europe in the 1960's, where we spent three ill-considered weeks in Austria.
For Mom that was it. She had no further interest, and unlike her friends, she never went to Europe again. The Austrians could not be separated from the Nazis, nor the Poles from anti-Semitism. Dad read European history extensively, trying to make sense of Germany, but I didn't listen to him.
Mom did arrange French lessons for me, and I continued in school and into college, before moving to Paris (funded by my parents) in 1972.   Mom also taught social discipline, attentiveness.  She told us to watch and respect the habits of our hosts.  "Your country is judged by your behavior" she said.
With some adjustments, France was a liberation for the son of a European immigrant. I stopped struggling to be like everyone else and knew intuitively how to act. Such was the background to my lifelong relationship with France: an admiration for sophistication–a disdain for the overly material or obvious, a preference for food that tastes.
France became my idea of Europe. It is where my friends were, so I grounded there when traveling to England, Italy, Spain, or Berlin. A history course about Vienna, with Carl Schorske at Princeton, and a class in German (which I barely passed) didn't hold me. It was France that had my interest. I didn't think much about Austria, until last year when my sister told me we could apply for Austrian passports. I was surprised and pleased. An EU passport would allow me to spend more time in France.
Sometime in the lengthy application process, my interest changed. My grandfather, a progressive orthodox rabbi's son, moved from Galicia to Vienna as a teenager and then served in the Austrian army in World War I. My grandmother was as a sheitel macher (a wig maker for Orthodox women), although her own glory was her long blond hair. I am named after her father, who is buried in Vienna's Central Cemetery, but I have never been there.
My grandparents started a few small businesses and by the late 1930's owned a couple of small buildings and a workingman's restaurant (Gasthaus). They spoke German and assimilated, but they were not part of the Viennese bourgeoisie.
I don't want to kid myself. We are far distant. I hardly knew them and cannot go back to where they left off. But there is something there for me; something I'd like to understand more deeply; a sensibility or an outlook that could feel familiar; something different from France.
So far I've not done much; a few history books and German lessons with a language professor in Klagenfurt (south Austria). I'd like a trip to Vienna, when the Covid doors re-open; perhaps a class in history or political science; another doorway to Europe; an understanding of a history and culture that was strikingly influenced by Jews, a closer link to what we purposefully forgot. My sister has used the term reconciliation.
I'd like to follow this road a bit before old age catches up with me.