May 16, 2020
To the Editors of the New York Times
Dear Sir/Madam:
I am writing in response to two articles in your paper by different writers, both dated May 12.
Both discuss/report on the impacts of Covid 19 on city real estate markets, yet they contradict one another.
Carol Galante, in "Now is the Time to Embrace Density", (https://www.nytimes.com/2020/05/12/opinion/sunday/urban-density-inequality-coronavirus.html) argues that the economic recovery will favor the same cities that prospered before the pandemic, including New York, Seattle, San Francisco and Boston, all driven by innovation, technology and biotech. She refers to a "short-term" reactionary impulse to blame density for the spread of the coronavirus . . . " And she advocates for less restrictive zoning and less complex and arbitrary building approval processes, permitting and encouraging higher density and more affordable housing.
Matthew Haag's reporting in "Manhattan Faces a Reckoning if Working from Home Becomes the Norm" questions Ms. Galante's premise. (https://www.nytimes.com/2020/05/12/nyregion/coronavirus-work-from-home.html) He states that several of the city's largest and most prominent employers, including Barclays, JP Morgan, Morgan Stanley, Nielson, Facebook, Google and Twitter are now operating with employees at home. The first four have decided that this change may be long-term or permanent. All are reacting to Covid 19, the negative consequences of density, and the realization that they may no longer need corporate offices in order to operate. "Entire economies were molded around the vast flow of people to and from offices . . . " he writes, yet these economies may no longer be there.
Mr. Haag's reporting certainly does not support the near-term revival of downtowns in cities like New York (or San Francisco or Seattle). Yet the relative demise of our densest cities, if it does become long term or permanent, can be viewed as an opportunity to affordable housing advocates like Ms. Galante.
The appeal of our international, gateway cities has been understood as a given over the past generation.  The revival of some of our downtowns, including New York since the 1980's, has been attributed to their architecture, cultural offerings, walkability and mass transit, their appeal to the young "creative class" and thus to their employers.  But the revival of these cities has evolved past effectiveness and efficiency because so few of our cities have profited from it.   Alongside New York, Boston and San Francisco, which have become unreasonably expensive,  are cities such as New Haven, Baltimore, Hartford and Detroit and Providence, that have not profited, or could profit even more.  These cities, more specifically their inner cities, now symbolize emptiness,  poverty and neglect,  which affluent Americans are determined to avoid, but they were once vibrant, and they offer urbanity and density—with affordable historic housing stock, potential development, cultural infrastructure and existing train lines–all at much more reasonable cost than Boston or New York.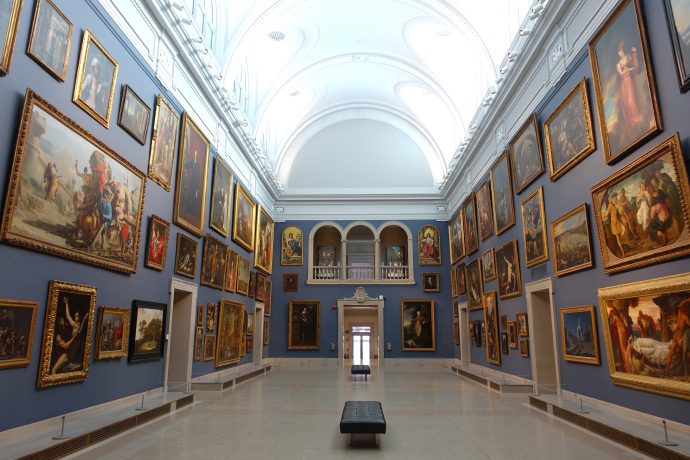 The price of expensive housing is not only a burden on the poor, but also on everyone but the very rich. Middle income and even affluent households accept tight, often unattractive apartments, even for millions of dollars in places like Manhattan, as the price of access to good jobs and an interesting city, and in order to avoid a long commute. I know this—I sell and appraise them.
There must be a better way,  in a world where urbanity is valued,  but where technology makes it functionally unnecessary.  I'm not yet sure how, but I am hoping that younger people will look beyond the few favored cities, suburbs, the exurbs, and the countryside, to our older, neglected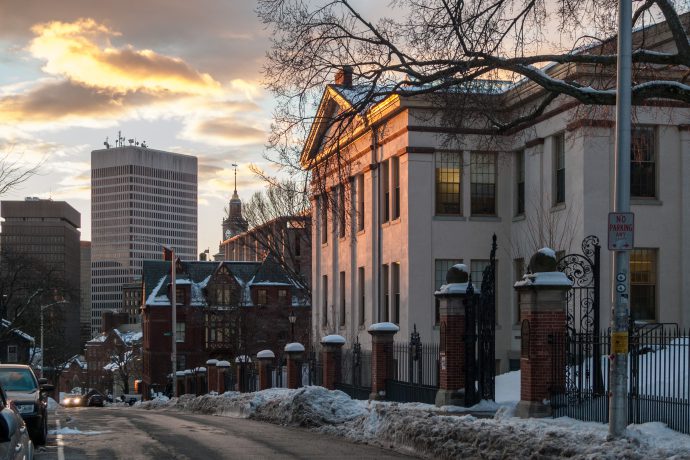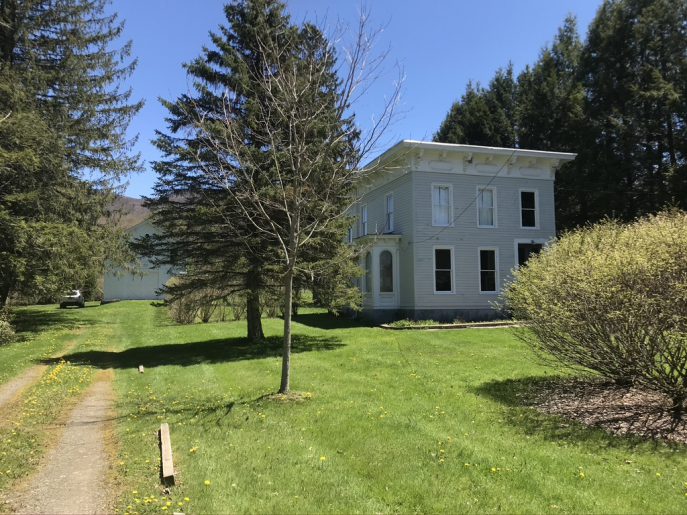 cities and even to small towns such as Stamford, New York (where I am presently sheltering from the pandemic, and where large, formerly desirable houses still sell for less than $200,000).  
Hopefully employers will take the initiative or follow them.  Even public investments, if we can ever afford these again, may occur.  It is much cheaper to bring education, jobs, development, affordable housing, and culture to Newburgh, New Haven and Hartford, if Americans are ever willing to do that, than it is to find and develop, buy or rent, additional affordable housing in New York City.  Ours is still a large country, with enormous untapped space.  Life in many of our neglected, older towns and cities is potentially interesting and humane, and can avoid the very expensive, and at-present, unhealthy, densities of San Francisco and New York. 
Larry Sicular
NYC and Stamford, New York