Sunday, March 22, 2020
How will the Manhattan housing market be affected by the Covid 19 pandemic? What are the short and the longer-term effects? This is an attempt to address these questions. Let us begin with the belief that we have the tools and the will with which to manage this crisis, however awkwardly and imperfectly.
Short term: what is happening now?
Right now, there are no statistics on transactions. If this crisis is like the last one, deals that were pending are concluding, being renegotiated or aborted, but it is likely that the volume of new deals has collapsed. Indeed, on Friday, March 20, the governor ordered a city-wide lock down. Showing real estate is not an essential service.
Many, both buyers and sellers can choose when to act, and until circumstances normalize, relatively few will choose to do so. Most owners do not want or need to sell in a crisis, and excepting the opportunistic, most are too distracted or terrified to buy.
Does this means that prices are lower? In a circumstance where there is no market, which is now the case for most properties, there is no answer. If I had to sell my cooperative apartment today, sight unseen, on-line, I would likely have to accept a severe discount. Temporarily, my most cherished asset is worth very little.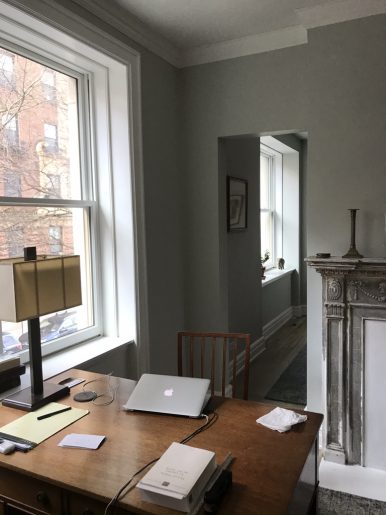 The Manhattan housing market does not react to crises in the same way as the stock market. It is much less liquid; prices do not measurably change on a daily basis—indeed it is sometimes difficult to discern trends in the quarterly data. Some sellers will drop their prices, anticipating a difficult environment for a very long time, but in a wealthy market, where few are under duress, there may be relatively few "good deals" in the near term, and a lower asking price may be no more than acceptance of last year's market reality.
Sellers, like the rest of us, have read that a vaccine will be found in the next year-to-18 months.  Most/many of them will decide to wait, or stay in place, until the market revives.  Until a new "normal" is achieved, either by the success of our current social-distance and "lock-down" protocols, a medical breakthrough (or series of them), or an acceptance of some  frequency of illness and death, there may be no significant revival in sales volume.
The coming months
As this crisis persists, even at a less panicked level, sellers will begin to adjust to a "new normal". Some, perhaps few at first, will start dropping their prices, choosing to "move-on", for reasons practical or financial, in an attempt to attract the few buyers who are in in the market. These buyers will step in as they see real opportunities, and this will lead the market "down", restoring liquidity. Prices may drop in increments, that is not all at once. Our market may not see significantly lower prices for some weeks or months, or even a year, but, eventually, the rest of the market will follow until the crisis abates and sale volume is restored.
Something like this happened during the financial crisis of 2008, of which the bellwether was the collapse of Lehman Brothers in September. At the end of this post is a table of Manhattan cooperative and condominium price averages beginning in 2005. These indicate that:
-Average and median prices peaked in the first and second quarters of 2008 and began to fall in the 3rd quarter.
-But prices, on average, did not hit bottom until the 2nd and 3rd quarters of 2009, and a sustained recovery did not begin until the 3rd quarter of 2010. (Regarding sale volume, the quarterly peak was earlier, in the second and third quarters of 2007; it dropped to its lowest levels in the 1st and 2nd quarters of 2009.)
-Average prices did not recover to early 2008 levels until the beginning of 2014.
As I remember it, from the observation of individual transactions, these averages hid varying and sometimes substantial value declines for certain types of apartments. There was a shift to more desirable apartments, to "quality", in the weaker market. Less desirable apartments—unrenovated, poorly located, without daylight, or with high monthly maintenance charges—became more difficult to sell.
Some version of this scenario may happen in this crisis. Covid 19 is much more dramatic and personal; many people are suddenly without work, and there may be many deaths. But there will be medicines and a vaccine, so the worst effects will have a much-too-long, but limited, time frame. The market may snap back quickly, once a reliable vaccine is available.
For now the market may slow substantially. In some weeks, we will be back to work and back on the streets, but the medical crisis will still not have been fully resolved. Prices and sale volume are likely to suffer, until a lasting medical solution is found and the economy revives.
Looking back and to the longer term
When the market does revive, and it will, it may not immediately return to its earlier prices and habits. By earlier prices, I mean those that prevailed in late 2019 and the first eight or ten weeks of 2020. Habits are a bit different; they are the pattern of preferences that dictate how the market determines relative value.
Most of the time, we think about prices—are they going up or down? But there are equally interesting changes in the pattern of preferences.
Over the past forty years the major changes in this market have been a function of increased wealth and its dispersion within Manhattan.
Manhattan is a much richer place than it was when I first moved here, after college in 1975. There is a lot more wealth, and wealthy buyers now choose different locations and different types of housing. Whereas in the suburban era, following the Second World War, wealthy New Yorkers retreated primarily to the Upper East Side, or to smaller enclaves on the East River or in Greenwich Village, an expansion began in the 1980's—to the Upper West Side, to brownstone Brooklyn, and perhaps most significantly, to Downtown. This trend has continued with the revival of Harlem, the recent new towers in the financial district and north of Madison Square Park, and most prominently with the "super-talls" along Central Park South and West 57th Street.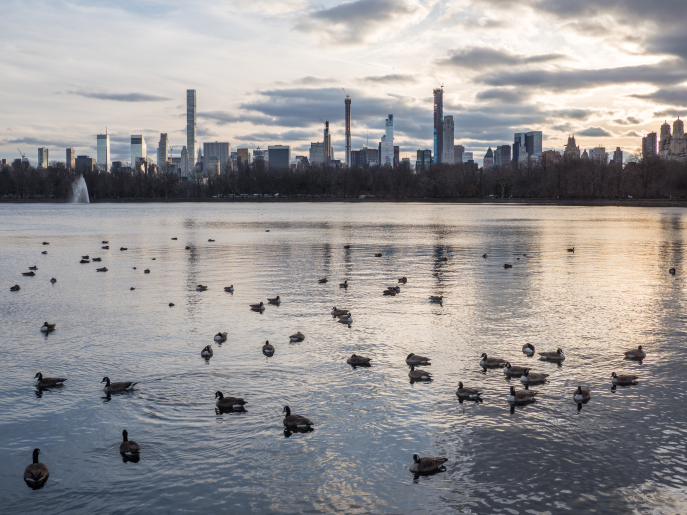 With the geographic expansion came new types of housing: the loft and the condominium.
At first the lofts were taken over by artists, and the condominium units were smaller and architecturally banal, often pied-a-terre. Now these housing types have expanded in size, in height, in design, and in luxury. Virtually everything new or converted is a condominium; the most expensive new apartments are in the newest high-rise condominium towers. The Upper East Side and pre-war cooperatives, while still very fine, have lost relative value and prestige.
Will Covid 19 change these trends? There have been articles on social distancing as the new "normal", on the possibly increased frequency of viruses and, consequently, the relatively lesser desirability of high-density living. I believe that these changes are temporary, once a cure has been found. Note the very temporary impact of 9/11 and Hurricane Sandy, even Downtown which was attacked and the most prone to flooding. People will go back to work; they will want to be together, and the economy will revive, whatever the damage. Prices will go down, perhaps substantially, and then they will go back up.
I am 66 years old. Among those who are important to me, a number are at risk. So I brace myself against possible illness or loss. At this time of life, dying is acceptable, but losing someone who matters—a hurt that would heal but not recover.
My great-grandmother, and one of her children, died in New York during the great flu epidemic of 1918. My father never knew her and never spoke about her, although he did speak about her husband and her successful, wealthy brothers and the support they continued to give his family. (They clearly did not forget her.) I have only her name, Clara Picker, and a photograph of her with her family, dated 1899. Like my father then, most of the world is younger now and fortunately will move-on and recover.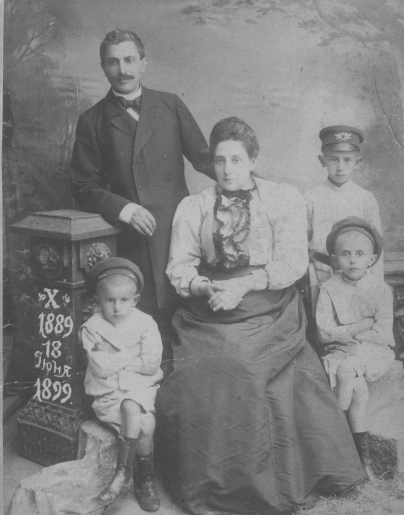 It is interesting to contrast our reactions to Covid 19 with our reactions to the climate crisis. Climate is a longer term issue and much more likely to impact our habits. We will face enormous costs as we face more frequent storms, coastal flooding and fires; and these costs may require much higher taxes, in order to protect ourselves from worse. Eventually, our coast lines will be abandoned. Some centuries from now, there will be no Manhattan housing market. Consider the impact that a reduction in tax-deduction benefits has had on our housing market, before this crisis, and then consider the much greater impact of this issue, over the longer term.
Covid 19 is a short-term crisis, and better protecting ourselves against pandemics is a relatively modest investment. I believe that we will finally have the will to make that investment. Perhaps we will even now find the will to better protect ourselves against the climate crisis. For now, the pandemic need not fundamentally alter our housing market.
Quarterly Average and Median Cooperative and Condominium Closed Prices for Manhattan as of February 29, 2020 Source: Brown Harris Stevens Analytics
| | | | |
| --- | --- | --- | --- |
| Quarter | Sales | Average Price | Median Price |
| 1Q05 | 4,085 | $1,002,412 | $611,020 |
| 2Q05 | 5,063 | $1,065,594 | $639,706 |
| 3Q05 | 4,454 | $1,045,120 | $660,310 |
| 4Q05 | 3,474 | $994,414 | $650,350 |
| 1Q06 | 4,018 | $1,068,926 | $659,028 |
| 2Q06 | 4,901 | $1,105,784 | $704,125 |
| 3Q06 | 4,594 | $1,056,386 | $719,136 |
| 4Q06 | 4,030 | $1,089,872 | $735,420 |
| 1Q07 | 4,555 | $1,157,155 | $755,602 |
| 2Q07 | 5,643 | $1,251,087 | $812,304 |
| 3Q07 | 5,293 | $1,302,835 | $819,452 |
| 4Q07 | 3,858 | $1,401,417 | $843,572 |
| 1Q08 | 4,033 | $1,644,561 | $893,178 |
| 2Q08 | 4,473 | $1,554,369 | $936,660 |
| 3Q08 | 4,511 | $1,361,652 | $862,965 |
| 4Q08 | 2,985 | $1,441,317 | $885,126 |
| 1Q09 | 1,678 | $1,437,961 | $876,691 |
| 2Q09 | 2,129 | $1,269,034 | $782,444 |
| 3Q09 | 3,237 | $1,241,250 | $762,464 |
| 4Q09 | 3,546 | $1,300,029 | $766,910 |
| 1Q10 | 3,145 | $1,301,359 | $777,853 |
| 2Q10 | 3,959 | $1,282,673 | $763,384 |
| 3Q10 | 3,350 | $1,349,585 | $840,141 |
| 4Q10 | 2,907 | $1,414,235 | $825,094 |
| 1Q11 | 2,691 | $1,339,395 | $781,355 |
| 2Q11 | 3,616 | $1,333,702 | $808,975 |
| 3Q11 | 3,401 | $1,376,471 | $828,749 |
| 4Q11 | 2,664 | $1,305,342 | $743,161 |
| 1Q12 | 2,728 | $1,394,611 | $780,746 |
| 2Q12 | 3,703 | $1,399,519 | $831,961 |
| 3Q12 | 3,883 | $1,313,019 | $825,670 |
| 4Q12 | 3,751 | $1,532,943 | $829,375 |
| 1Q13 | 2,816 | $1,287,682 | $774,961 |
| 2Q13 | 4,338 | $1,381,696 | $835,332 |
| 3Q13 | 4,787 | $1,386,628 | $849,923 |
| 4Q13 | 3,911 | $1,551,722 | $844,354 |
| 1Q14 | 3,257 | $1,654,217 | $874,364 |
| 2Q14 | 3,937 | $1,613,734 | $877,930 |
| 3Q14 | 4,240 | $1,609,840 | $873,874 |
| 4Q14 | 3,498 | $1,698,899 | $933,223 |
| 1Q15 | 3,115 | $1,782,724 | $926,130 |
| 2Q15 | 3,825 | $1,736,065 | $949,503 |
| 3Q15 | 4,368 | $1,647,370 | $948,792 |
| 4Q15 | 3,678 | $1,883,615 | $1,058,615 |
| 1Q16 | 3,429 | $2,029,220 | $1,083,307 |
| 2Q16 | 3,646 | $1,981,731 | $1,066,549 |
| 3Q16 | 3,643 | $1,981,249 | $998,540 |
| 4Q16 | 3,059 | $1,978,913 | $994,300 |
| 1Q17 | 3,158 | $2,076,993 | $1,056,228 |
| 2Q17 | 3,685 | $2,100,282 | $1,163,360 |
| 3Q17 | 3,663 | $1,900,175 | $1,138,388 |
| 4Q17 | 3,059 | $1,907,094 | $1,080,570 |
| 1Q18 | 2,677 | $1,902,772 | $1,098,399 |
| 2Q18 | 3,157 | $2,042,621 | $1,092,376 |
| 3Q18 | 3,204 | $1,904,114 | $1,096,944 |
| 4Q18 | 2,722 | $2,063,797 | $1,047,295 |
| 1Q19 | 2,508 | $2,044,137 | $1,116,118 |
| 2Q19 | 3,668 | $2,434,159 | $1,360,167 |
| 3Q19 | 2,927 | $1,705,845 | $998,961 |
| 4Q19 | 2,703 | $1,898,000 | $1,028,052 |
| 1Q20 | 1,604 | $1,854,341 | $1,132,750 |